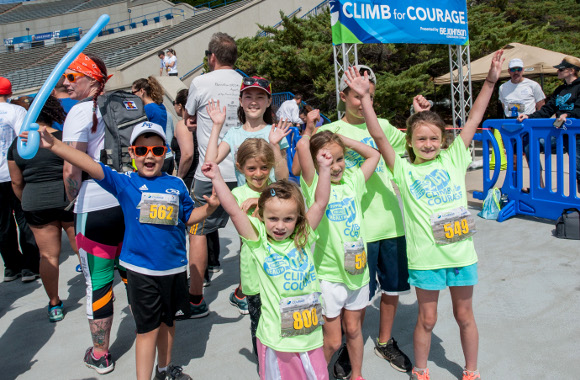 Thank you for your interest in the 2018 Children's Hospital Colorado Climb for Courage on Saturday, June 23, at 8:30am at the U.S. Air Force Academy's Falcon Stadium. Your participation impacts kids and families throughout southern Colorado by bringing us one step closer to building southern Colorado's only comprehensive children's hospital. Thank you!
Keep these details in mind when registering for the Climb for Courage:
Adult registration is $35 for the Full Stadium Race or Fun Wave.
Youth (18 and under) registration is $20 for the Full Stadium Race or Fun Wave.
**NEW** Child registration (12 and under) is free in the Fun Wave if they have a parent/guardian registered in either the Full Stadium Race or Fun Wave.
Each registered participant (over 18 years old) is asked to raise a minimum $50 donation amount. Kids (anyone 18 and under) can join in the fundraising if they'd like!
Not able to join the race? Register as a Virtual Climber or donate to a climber or team by searching for their name under "Find a Participant or Team."